January 14, 2023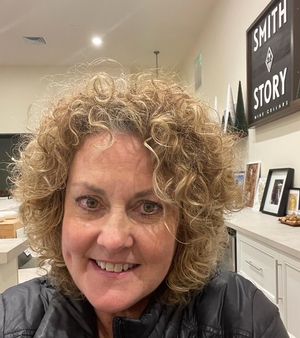 Thanks for all your messages about this concerning weather pattern that has continued to dump rain in NorCal. A bit of true "wintering" happening right now in wine country. The 2019 Smith Story Cabernet Franc is stealing the show in this weather!! We've just posted an opportunity to purchase a special 3-pack of the "100 Amazing Wines of Sonoma County". A bit of a savings and a big one for members of the Storytellers. Speaking of telling stories…  
'Work harder than everybody. You're not going to get it by whining, and you're not going to get by shouting, and you're not going to get it by quitting. You're going to get it by being there.", Barbara Walters 
Barbara Walters played a significant role in my young life. After hearing about her passing (December 30, 2022) memories flooded of me as a journalism and communications student at Baylor University. I didn't go for a news job upon graduating, the sales and advertising side appealed more to me. I was great at interviewing my potential clients and good at developing a creative plan for their advertising needs for print and radio broadcasting. Barbara taught me those skills and broke glass ceilings for many young women like me just starting in the business world. 
I raise a glass to her for allowing me to achieve so much in my career over the years. Who knew back then while watching all the epic "The Barbara Walters Specials" that I'd be writing about her in 2023 for a winery I began and run alongside my husband?! It's true. I've said it many time while "storytelling" that in high school I wanted to the the next Barbara Walters! She was focused, classy and one hard working role model that I will cherish watching reruns of her specials & news interviews forever.  
Nobody really understands how hard the journey is for a startup, let alone a winery that began with experience and passion. Eric and I truly believe this hard work is the way to success. 2023 is all about what's in the bottle, big achievement, the stage is set and we are ready to fly!  
Thanks for being a part of Our Story. 
 - Ali