April 16, 2023

Happy Sunday from a Sunny Dry Creek Valley! 

The new 2022 BRAVE Carbonic Red Wine is finally on the bottling line this week. BRAVE should always be served chilled by the way.  Don't forget to look out Spring Release shipments that included the 2022 BRAVE, tracking numbers will be sent via email after April 24.  

We are in need of 2-4 volunteers to help great guests at the door on Saturday and Sunday April 29 & 30t
h. Please reply if you are interested. It's our first time to participate in Passport to Dry Creek Valley and we are going all out to support this fabulous region we now call home. Our new 2022 Smith Story Fleur Blanc will be flowing. 
SATURDAY & SUNDAY
APRIL 29 & 30, 2023
11AM TO 4PM EACH DAY...a few tickets remain.
 
---
Fabulous new press and scores for Smith Story Wines and TO PURCHASE.

NV Smith Story Wine Cellars, BRUT, Mendocino County. $50 (Storyteller's Price $34)
North Coast Wine Challenge: GOLD 94pts. "...crowd pleaser, rich and smooth, biscuit, toasty, touch of caramel" 

2022 Smith Story Wine Cellars, Sauvignon Blanc, Sonoma County $40
North Coast Wine Challenge: GOLD 92pts. "...Earthy, herbal, passion fruit and orange"

2019 Smith Story Wine Cellars, Helluva Vineyard, Pinot Noir, Anderson Valley $56 
VinePair: 92pts: Husband and wife team Eric Story & Alison Smith-Story's...story is so storied it won't fit in a review, so please go to their website and marvel at their traveled wine experience. While you are there, just smash the buy button for this one. From the northern end of Cali's wine-growing zones comes this chewy, quenching, and bright wine with earthy elegance and a good dollop of oak that does not, at all, take away from the grape's inherent character. The mouthfeel is full of fruit and there is a bright lift from its natural acidity. There's a kiss of oak woven into this wine that adds a nice complexity.

Join one of the three Storyteller membership levels to receive a savings on our private venue, 10-20% off wines and shipping discounts + more. Stay tuned for discounts on local lodging!
---
Private Events at Smith Story Wine Cellars
We invite you to reach out to us for private venue rental for executive retreats, social celebrations, and collaborations.The Smith Story is quite unique, we've received an overwhelming amount of press across the USA and Wine Business Monthly named Smith Story a "Hot Brand…The All American Story".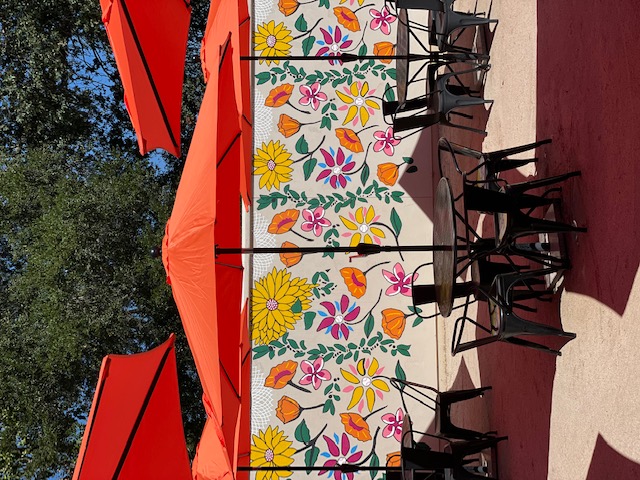 Our Story makes an impact on individuals and groups alike. Smith Story began from two people working in a fine wine shop to falling in love to starting their own winery by launching on Kickstarter.com, the first American winery to be crowdfunded. "Family Farmer's First" is the first step owners Ali Smith and Eric Story took in 2014, and since have made beautiful wine from over 20 family farmed vineyards throughout the North Coast of California.
The Smith Story tasting room in Healdsburg can accommodate up to 100 people inside and outside in the wine garden too. Local customers, chefs and event planners have all enjoyed a turn-key and easy partnership with Smith Story when planning and executing small gatherings to high-profile large events as well.
For more details on pricing and availability please contact: Dusty Ann Rhodes, Smith Story Wine Cellars, Hospitality Director or
fill out this form
Thank you for your time catching up with us on this beautiful Sunday.  We're seeing more "day trippers" from the Bay Area finally... so happy to see a healthy region here again! 
- Ali, Eric, Dusty, Lord Sandwich and Sir Soup