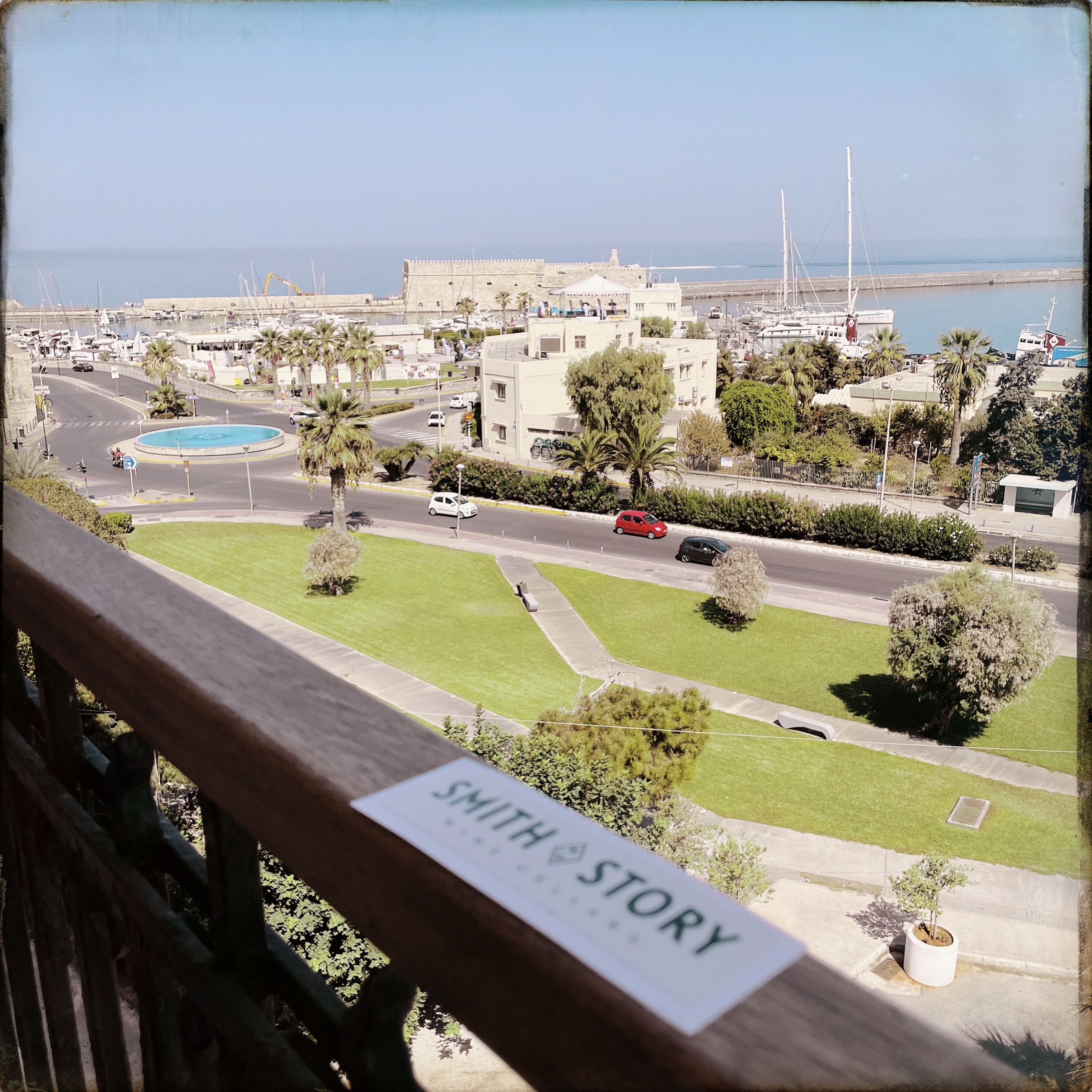 Sunday, September 24, 2023
Day 7 exploring Greek Wine Country with dear Storytellers, an incredible female inspiring restaurant owner, a light the world up with knowledge Napa winemaker and a legendary MW. This historic country is worth visiting outside the sensational island beach resorts and cliff hanging pools. 
The Greek family wineries are working just as hard as Smith Story Wine Cellars (and our fellow vintners in the USA) and are as equally passionate about running a boutique winery and growing their business. In addition to boutique wineries, we have also visited the largest Greek wineries, their government here helps them grow unlike the USA. Second and third generations are proud to take leadership roles and create and introduce wines that fit our current styles.  We've met such lovely and generous greeks !

It's a small world of wine truly, am honored to be here, be alive and leading this special group of curious wine travelers. Special thanks to Greek Grape Wine Tours. Owner and host…Lisa and I met a decade ago when we helped introduce Americans to Argentine Wine and Japanese Sakè together. I wish you all could be here with us, it's a trip of a lifetime. 
Yamas! - Ali

Sent from my iPhone.