"Our role is inherently simple yet profoundly meaningful: we are here to deliver joy. This joy comes in various forms—joy in a glass, the joy of togetherness, the joy of laughter, and the joy of elevating meals and experiences. The human condition is short and challenging enough, so our job to deliver joy is truly meaningful", Paul Mabray, friend and Wine Industry Pro. 
A mixed bag of emotions right now for sure. 
Maybe it's the weird weather. Or maybe I'm feeling blue because yet again it's "breast cancer awareness month" when all I want to do is forget that I had it and beat the living daylights out of it during the most challenging time for small wineries in our lifetime. (yes that was a long sentence). 
Maybe I'm overjoyed today because Eric and I have built something incredibly special from our hearts, a brand or two now that has brought such happiness to thousands. 
Maybe I am so frustrated because nothing that use to be normal in our business is normal today and we're all working like mad to create a steady new world of wine.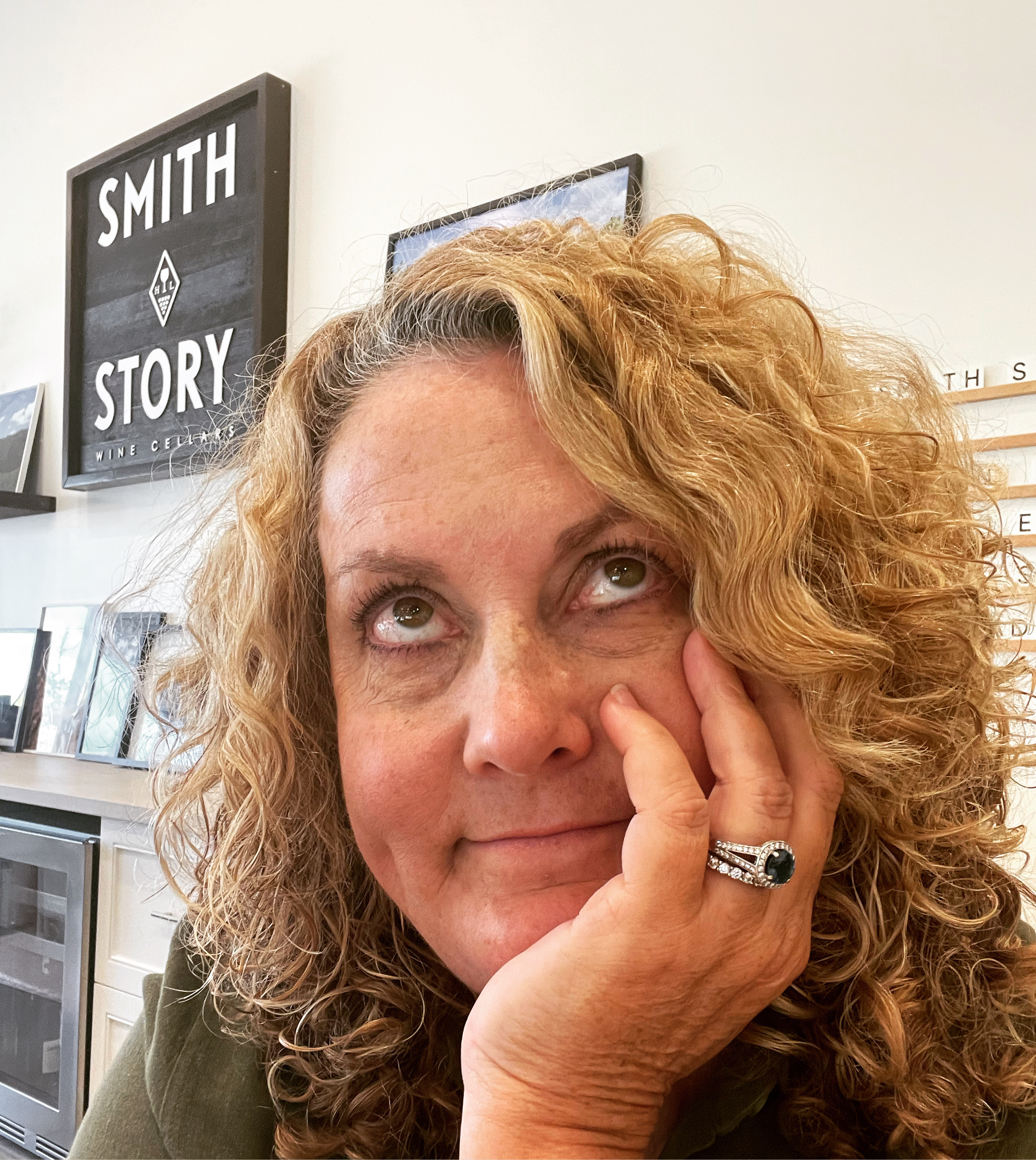 Maybe I'm feeling nervous because we couldn't produce wine in 2020 because of the fires and smoke and currently we have the lowest inventory ever in the cellar.
Maybe I haven't slept well all week because people have let me down. Probably due to outstanding payments from wholesale partners who are hurting our small winery deeply. It's maddening. 
Maybe I'm feeling cautiously optimistic because our small business is growing but also feeling so burnt out from the grid of it all. 
Maybe my grateful heart will banish all my agnst soon, how thankful I am to so many to be alive and thriving. 
Maybe today will end with JOY and a glass of Smith Story Wine Cellars. 
Entrepreneur life!  
 - Ali