Sunday, October 8, 2023

Greetings from the winery in Sonoma. The 2023 wines are tasting beautiful! I visited Pickberry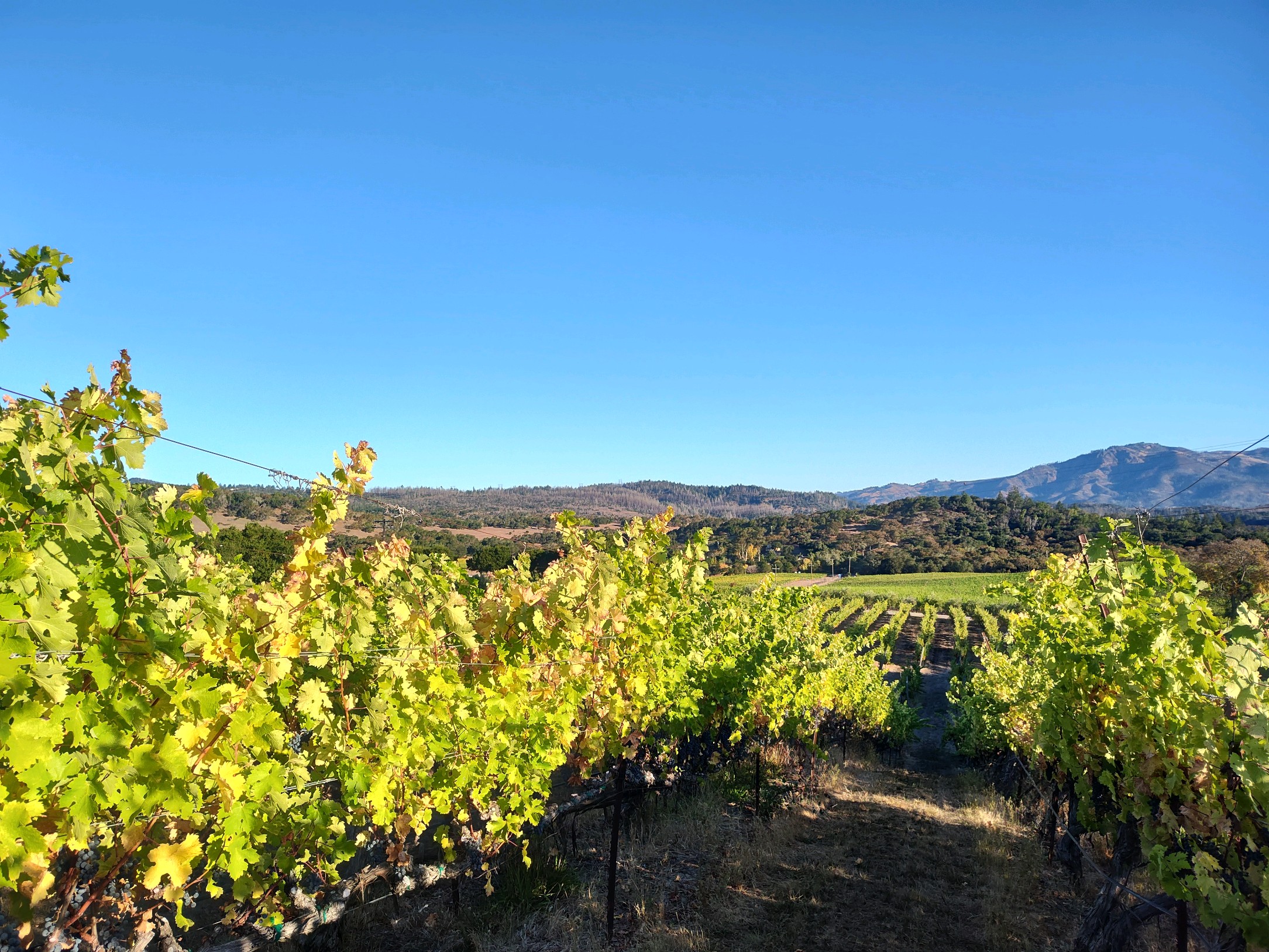 Vineyard on the way in this morning. Dependent on an incoming weather system, I'm thinking of pulling the Cabernet Sauvignon & Merlot late this week or early/mid next week. The Cabernet Franc still needs to hang for a bit. I ran some samples: 

Cab. Sauv: 22.7brx
Red berry flavors starting to develop. Texture coming through too

Merlot: 23.5brx
Really good color. Definite red berry characters and good texture

Cab Franc: 19.7brx
Still somewhat green. But hinting at some red berry flavors
 - Eric Story 
---
And now a few words from Dusty! 
This morning I finalized a private event we're hosting this week in our Healdsburg tasting room. Which also reminds me to make sure you've made a reservation at The Parish here in town on Thursday featuring the history Bistro Ralph menu and Smith Story Wines. Eric will be the Sommelier for the evening.

Also, tickets are available for the BFF Night at Cavallo Point in Sausalito this Thursday. Ali's pouring her BRAVE while the beneficiary of this fun evening is ZERO Breast Cancer based in Marin County. 

A SMITH STORY SOCIAL AT HOME
I'm very excited to announce a new program for our Smith Story friends and fans! Details of how to book A Smith Story Wine Cellars Social are now posted on our website.


From casual gatherings to corporate dinners, we are providing a fun and unique reason to host a social with Smith Story Wines. 

Now scheduling dates for November, December, January and February.  Email me anytime to set up a call to discuss coming to visit! 

 -Dusty Rhodes, Hospitality Director
---

October sunshine has arrived!
SALE ENDS MONDAY AT MIDNIGHT 

Enjoy a 6-pack for $99.

Three bottles each of the loveable Lord Sandwich Blanc + our gorgeous Smith Story Rosé.

TO PURCHASE