Baseball.
My family has always been a big baseball family. I even kept stats for the high school team and watching Ranger's games as a kid. Now at age 51 my head is full of detailed memories. That crack of the bat, buttery salty popcorn, an ice cold coke in a waxy paper cup. Taking turns with my brother Colby Smith running up the stairs to the nearest bathroom to grab paper towels that we wet and then placed on our knees back in the seats when heat indexes soared over 100°.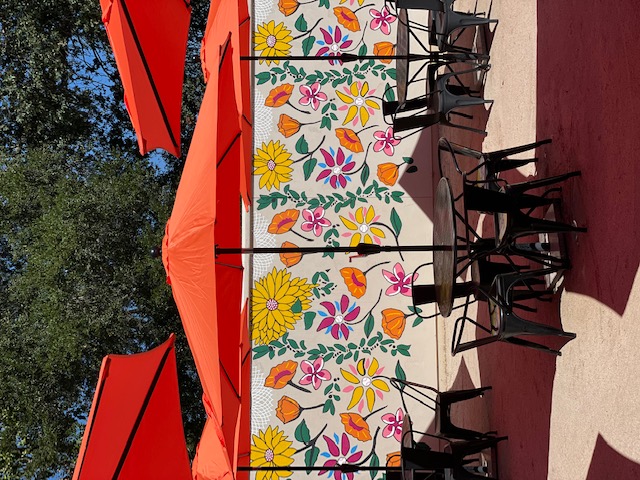 We loved every single minute of Nolan's pitching and yelling "Let's Go Rangers" with our seat mates before any grand theater and sound systems entertained the crowd.
We often watched for the first section to start the WAVE and stood tall with arms waving above our heads while giggling each time it hit our section. Leaving the game, the AM radio was always on with the post-game wrap up on WBAP & then KRLD.  Fast forward to the late '90s and my office cubicle, smack dab above the the middle of centerfield at the new Ballpark at Arlington. Thrilled to be selling radio promotions for the Texas Rangers Radio Network. That job, it taught me more than I learned after 4 years at Baylor. Skills I use to this day.
Fast forward to the 2010 World Series… Mr. Story emailed me a welcome back to California message and asked if I wanted to take a bet. The Giants vs. The Rangers, the loser had to cook the winner dinner. ⚾️ Baseball is my past, present and future. How can you not be romantic about baseball?! 🍷⚾️❤️💙
An empty bottle we shared over that very dinner sits among inspiration shelves in our tasting room now. A 1993 Joseph Swan Saralee's Vineyard Pinot Noir, Russian River Valley. And if you have noticed, baseballs adorn the middle blooms of our hand painted mural in the wine garden.  #fortheloveofbaseball #GoRangers
-Ali Story