August 23, 2023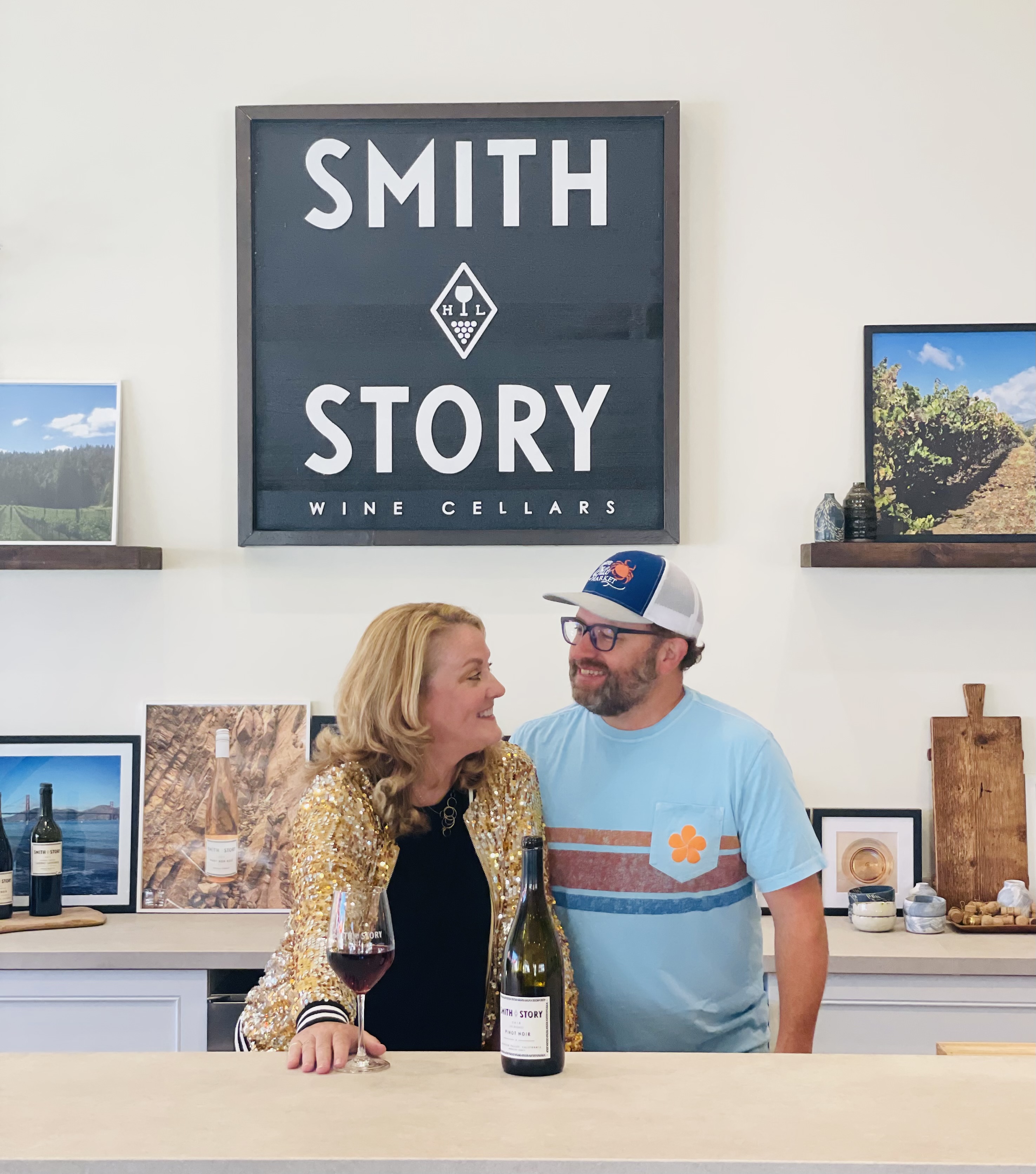 It's Personal. 

If you've been on the fence about joining the Storyteller's Wine Club, today is the day, a second chance of sorts to snag your place in the club before we close this offering. A handful of spots opened up last week, we've had the largest increase in membership in the life of Smith Story Wine Cellars over the summer months with a tiny amount of cancellations. We know it's "just business", but truth be told, every single member who leaves us hurts, it's a personal relationship we have felt so much! 
It's unbelievable how often we remember meeting each of you and feel connected. Flattered by such thoughtful customers each day. Thank you for your loyalty to our precious wines and growing winery. We often talk about "Sharing the Smith Story", our personal story is loaded with tenacity, love and miracles. 

Most of all, YOU have made the biggest difference for our sustainable and organically family farmed wines. 

When you join The Storytellers, you are not only supporting our first generation family owned and operated business, but supporting and committing your dollars to our mission from the very start that continues to support family grape farmers. It's our sincerest passion, great wines start with great vineyards farmed by dedicated people. All our wines are made with deep and mindful focus on the health of the land. Once in the cellar, the grapes are respected with careful eyes and craftsmanship, and once in bottle a beautiful wine that contain zero grams of sugar (a little residual in our brut of course) with no harmful and unnatural additives and 100% made by hand and heart. 

Smith Story wines are "truth-tellers", yes, we like this description so very much. 

Inventory is low on all three of these special wines, less than two full cases available of  the 2021 Smith Story Cabernet Franc and 2017 Smith Story "Library Release" Pickberry Cabernet Sauvignon. The new 2021 Smith Story Olivet Lane Chardonnay offering remains limited but we bottled closer to 200 cases, a little of this wine will go on-sale to the public on September 1 outside of the Storytellers release.

"The new 2021 Smith Story Olivet Lane Chardonnay is perhaps the most lovely and luxurious chardonnay I've had the pleasure of sipping in years", Ali Story (certified chardonnay snob). 

So join us today. The next year and well, the next decade of Smith Story Wine Cellars is going to be a blast together. The Storytellers spots open are first-come-first-served, the 2023 Smith Story Wine Cellars Fall Offering will close on Tuesday at midnight. Now's your chance. 

Peace and love, 
Ali and Eric Story 

PS. The first "Smith Story Goes to Greece" begins next month, Ali and Dusty are looking forward to this intimate time with Smith Story fans and friends in Greek Wine Country! 2024 dates announcing soon.