2023 Smith Story Spring Wine Release
2022 Smith Story, Sauvignon Blanc, Sonoma County. 
Another "love letter to Loire Valley" 100% Sauvignon Blanc. Our eighth Sonoma County Sauvignon Blanc release! Elegant, complex, and highly detailed aromatic Sauvignon Blanc this year. The flavors are so expressive and bountiful...lime zest, lemon curd and peaches linger long and a fresh snap of acidity. An absolute gorgeous wine. Limited allocation. 
80% Sonoma Mtn; harvested September 5, organically farmed on steep rocky/sand & clay amphitheatre. 20% Dry Creek; harvested August 29, organically farmed on sandy clay.
Whole cluster pressed, stainless steel fermentation. Aged in stainless on fine lees, no stirring. Blended four weeks prior to bottling. ABV: 13.5%  600 case production. $40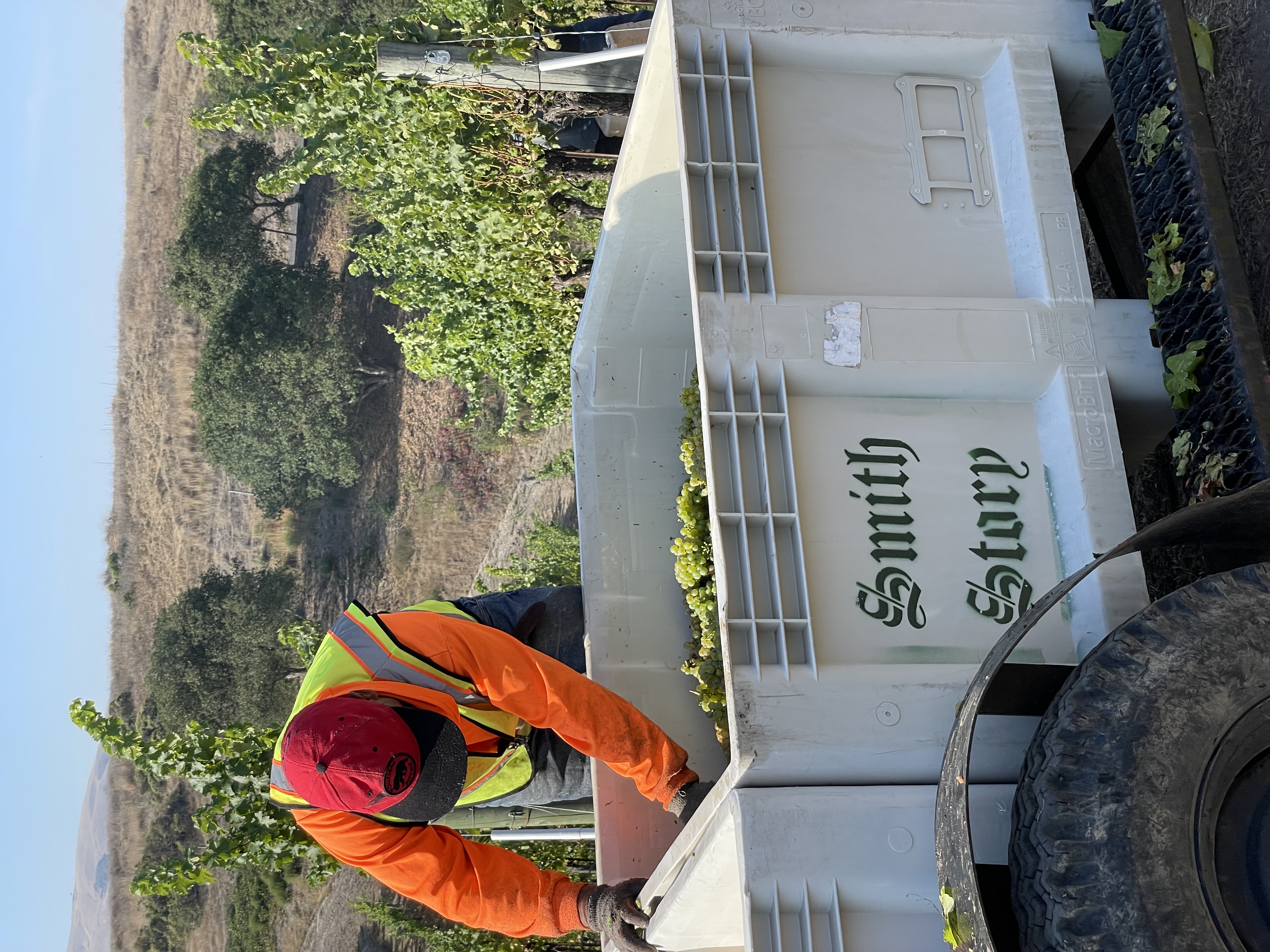 2022 Smith Story, "Fleur Blanc", Dry Creek Valley, Sonoma County
50% Picpoul 50% Bourboulenc.
A vibrant and refreshing wine with aromas of citrus fruits and white flower blossoms, "Fleur Blanc". Our taste buds danced with the juicy cirtus flavors and very balanced acidity. A dream wine pairing for oysters! Both varieties orginate from the Southern Rhone Valley and blended are sometimes found in the magnificent wines of Chateaneuf de Pape. One of Ali Story's first french wine crushes decades ago. 
Winemaker notes:
Harvested September 14. Organically farmed in gravel, sand & clay from the Mounts Vineyard in West Dry Creek Valley.  Co-pressed whole cluster, concrete egg fermentation. Aged in concrete egg on fine lees with no stirring. 124 case production. ABV: 13% $36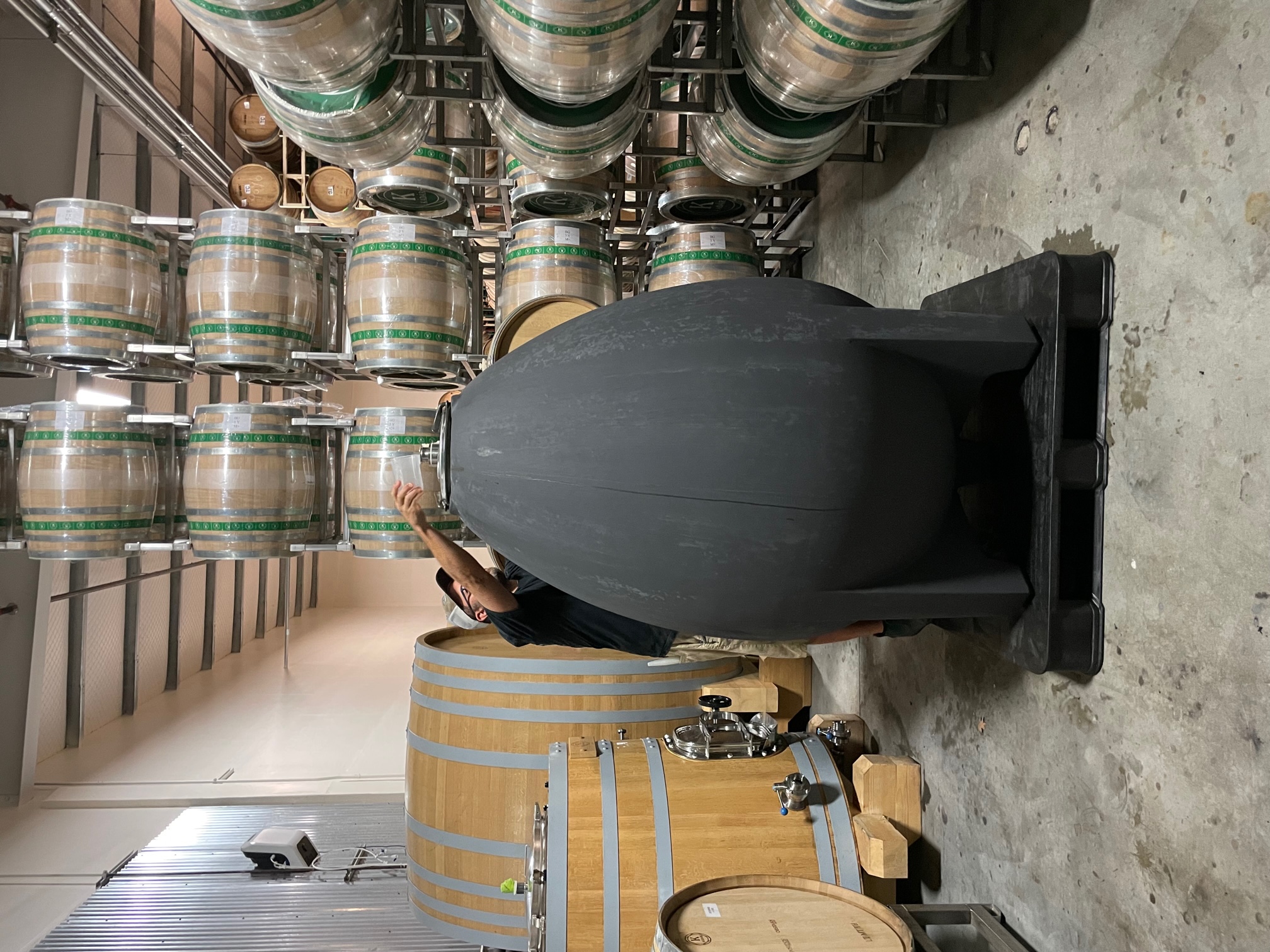 2022 Smith Story, "BRAVE", Carbonic Zinfandel, Russian River Valley
100% Russian River Valley Zinfandel. After our first 2021 BRAVE carbonic release this fun loving style has become THE party bottle of Smith Story Wine Cellars. The 2022 BRAVE is 100% Zinfandel that is bursting with juice, fresh and turn-table spinning beats. A brave ZIPPY Zinfandel indeed! 
Winemaker Notes:
Harvested by hand on September 2. Organically farmed; high altitude, steep chunky rock, sand & clay on the Rancho Corda vineyard where we also farm Cabernet Franc. 
Whole cluster carbonic fermentation sealed in stainless steel tank.After CO2 worked it's magic, the whole clusters were then removed and gently pressed before barreling down.  Aged in 100% neutral Bordeaux barrels for 5 months on its fine lees, no stirring. Unfined and unfiltered. ABV: 13.5%  100 case production.  $40
Serve Chilled.