June 8, 2023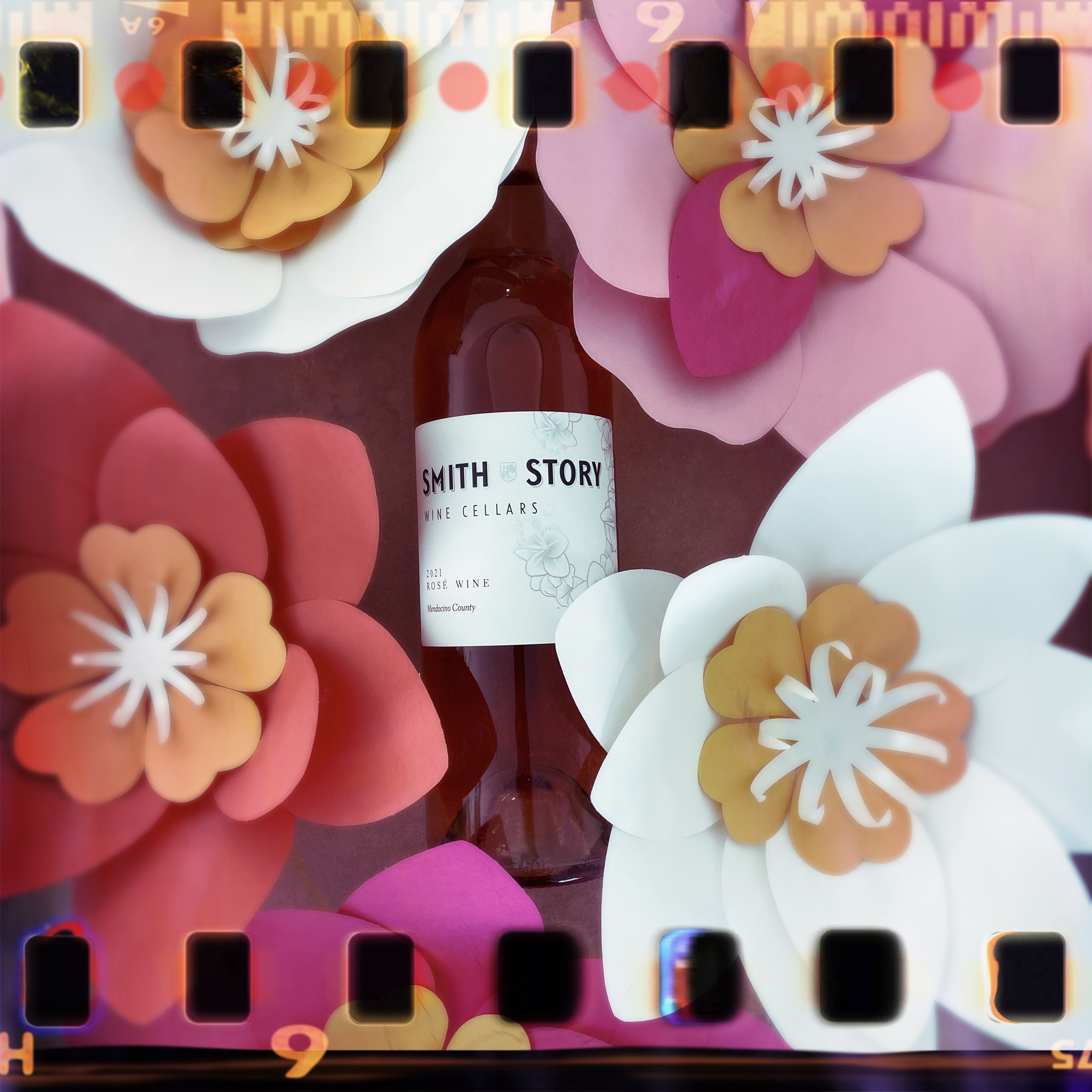 Never be so kind, you forget to be clever.
Never be so clever, you forget to be kind.
 "Marjorie" lyrics, Taylor Swift.

Hi, my name is Alison and I'm a 51 year old "Swifty".  Marjorie is Taylor's Grandmother who was an opera singer and left her talented granddaughter with impactful memories and massive inspiration. 
I seem to be watching hundreds of clips of Taylor's Era's Tour these days. I've been a big fan of Taylor Swift for years, but to see the young girls and families at her concerts truly lifts me up. Taylor isn't perfect (um, who is?), but wow, her work ethic, business integrity, passion, creativity, talent and kindness is so very impressive. Her drive and determination brought her to the world's stage. Her grandmother sure would be proud. I think of my own grandmothers, they were both clever and kind, polite and powerful. Memories of them both helping others and then properly hosting others remains deep in my heart and mind.

What does this have to do with running a winery? Everything. Eric and I have these same big dreams and determination. 

Smith Story Wine Cellars is experiencing success this year of pre-pandemic levels. We have YOU to thank. Thankful for our active wholesale partners who also didn't give up on the small wineries during the pandemic and thankful for the new partners in our life this year as well. Our private event space is taking off too. The new Smith Story Healdsburg tasting room and patio is providing such a unique and curious place to celebrate with family and friends, inspire sales teams and often used as a gathering space to connect local leaders and business owners. 

So here we are, June 8, 2023. Last summer was such a bust for our small winery as the universe was still healing from covid and wine country guests traveling to far away places for the first time in years. We've just been here healing ourselves, working with our heads down and hearts full of gratitude. The world has changed so much since our first vintage in 2014. Eric and I have never been so optimistic about hitting the world's stage with Smith Story Wine Cellars. 

"The biggest little wine company you've ever loved".  Keep us close, our next chapter will be our greatest yet. 

 Evermore, 

- Ali 
JUNE HAPPENINGS

It's wild, we're having as unusually cool month here in Northern California. Terrific for wine shipping, so keep us in mind online if you can't visit in-person. In the vineyards, we're seeing flowering and looks like harvest 2023 will be later than these last few years due to the mild weather we're experiencing so far. 

Wine Country Unites
June was kicked off last Saturday with over 100 of our friendly wineries and wine businesses to honor Evelyn Diekhouse who was taken too soon in the March 27 Nashville shooting. WIne Country Unites is the focus of https://www.light-catchers.org, a must read to understand why we all stepped up to help create hope and give attention to this sensitive cause due to unimaginable tragedy that hit very close to home. Food and Wine Magazine also highlighted the day. 

June also began with this HUGE press from Visit California. We've often talked about how the "art of discovery" is missing post-pandemic when traveling through wine country due to "reservation only" tastings. So, we're thrilled that our mix of reservations and spontaneous walk-ins has received big recognition. The state of California has more wineries than we can count, to be recognized for our hospitality and wine is beyond thrilling. 

This Saturday, we're celebrating National Rosé Day with our neighbors at Bacchus Landing too. You're welcome to visit us for a current wine tastings, shop the vintage shelves and/or take a 6-pack of Rosé home with you for $120 or purchase a pass from Bacchus to taste with every winery on property.  Follow us Instagram for details. 

Also this Saturday, Vintage Hollywood: Comedian and actor Joel McHale will serve as host for Vintage Hollywood's 20th-anniversary event, in collaboration with the nonprofit organization GO Campaign.  Dusty Ann Rhodes, our fabulous Hospitality Director is leading the Smith Story Wine Cellars tasting. If you are attending, please introduce yourself! Details and to attend link here. 

June 16th in San Francisco: Lucky residents of the Ritz Carlton have asked us to lead a special Smith Story Wine Cellars tasting. Let us know if you are among this community, we're looking forward to this intimate evening of storytelling and sipping Smith Story Wines. 

June 17: Santa Rosa, The North Coast Food and Wine Festival
The North Coast Wine & Food Festival is a celebration of the best wine and food of our region. Join us on Saturday, June 17, for an afternoon of excellent wine, delicious food, music, and activities, including 25 of the region's top chefs and 90 gold medal winning wines from the North Coast Wine Challenge. Smith Story revived big scores and medals for our 2022 Smith Story Sauvignon Blanc and Smith Story Sparkling Brut, we'll be there pouring the goods! 

June 17-25: Calling all Jazz fans! This week is going to be so fun here in Healdsburg and Bacchus Landing. We're hosting many of the greats this week on property. Check out details on the Healdsburg Jazz site, we've been supporting this organizing for many years, so very dreamy to celebrate their 25th Anniversary on our doorstep. Cash donations each evening will be available in our tasting room, proceeds will 100% go to this wonderful group! 

June 24 "Sir Royal Soup Sip and See", the debut of Lord Sandwich's brother Soup! 11-2pm, BYOS (bring your own Sandwich), we'll provide homemade Soup while you may enjoy Smith Story wines and watching Soup shenanigans for the first time together. Dog Friendly, we ask you to please keep them on leash on the property and parking lot. Once inside our room and Wine Garden, it's your call. Please email us to let us know you're attending. Come and go, a fun family time too! 

Last but NOT least, Wednesday June 28 The Sonoma Fairmont Mission Inn is featuring Smith Story Wine Cellars for a delicious summer dinner together. We'll be leading the evening and looking forward to enjoying this spectacular food and wine dinner with you. To reserve your seats
 
Smith Story Wine Cellars Summer Hours: Thursday-Sunday 11-5pm, last tasting is 4pm. Monday's 11-2pm.
Closed Tuesday and Wednesday... details on 
smithstorywinecellars.com