June 21, 2023

A Special Summer 2023 Report 

We welcome Summer 2023 at exactly 7:57am PST today! Please sit with me for a few minutes this morning, a few special things I'd like to say, the summer solstice reminds us to turn inward and find the nourishment needed to grow and evolve. How grateful I feel to have music wrap my heart this week. 

Smith Story Wine Cellars Summer 2023 has begun with an incredibly busy month!  The phenomenal Healdsburg Jazz 25th Anniversary celebration is in full swing on the Bacchus Landing property where our new tasting room is located. Many of you haven't visited us in a few years, it's been so awesome to see old friends and make new ones. I've gone from misty eyed, dancing in my seat to chills during sound check. Smiles from guests and hugs from new Smith Story enthusiasts have meant so much to us. Our winery is such a personal business.  

Those of us lucky enough to have experienced the very talented Samara Joy on Sunday, how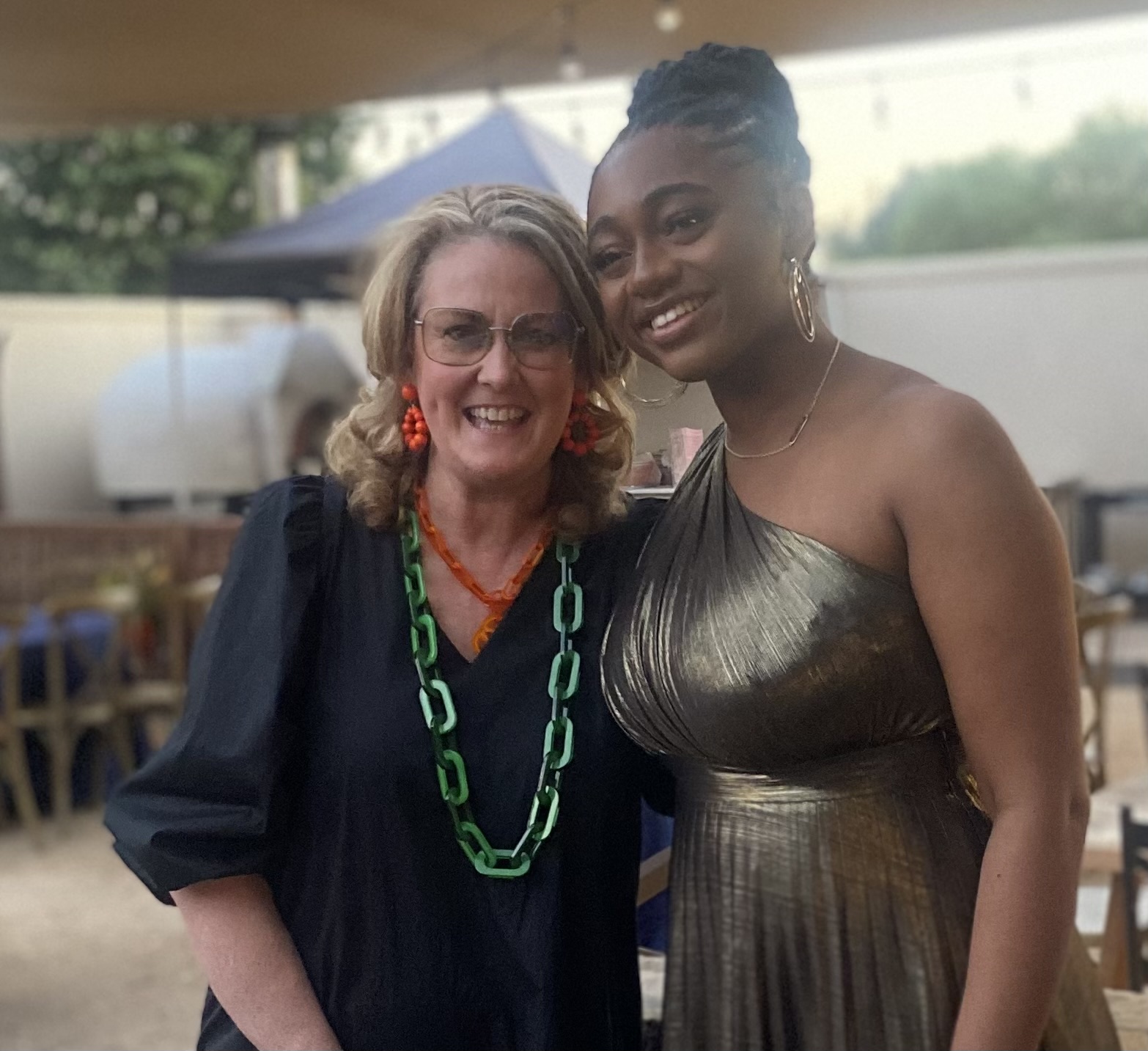 beyond thrilling it was to be in her presence?!! She is a gift to the world! I do hope you take time to buy her albums and get to know her, history was made in Healdsburg with her voice, she is going to be inspiring and entertaining the world for many decades to come.
Tomorrow evening the Bill Frisell Trio is on property, at this time over 400 tickets have sold. It will be a fantastic night, we'll be open with plenty of wines chilled. I'm listening to "Re:Stacks" now on Spotify, so beautiful. Like fine wine, music takes you away to so many wonderful places. (photo of Ali and Samara on The Chapters)


June 28: A special "Smith Story Summer Dinner" at The Fairmont Mission Inn  is next Wednesday, the dinner is half-way sold out. Please bring a friend who you haven't had time to catch up with lately, your favorite clients perhaps or just treat yourself. Eric, Dusty and I will be there in full storytelling mode as we sip and share a meal together outside under the famous water-tower on the Fairmont  property. The dinner courses have been very carefully created to match each wine and of course, in full Smith Story spirit, a party favor of surprise and delight at the end. The table will be set for less than 30 guests, so the evening will be an intimate dinner of toasts and stories!  To reserve and menu details 

June 24: This Saturday will be a bit more casual, 11am-2pm "Sir Soup Sip & See" in our Smith Story Wine Garden and tasting  room. Sir Royal Soup is making his winery dog debut! Soup is now 5 months old and such a fun pup! His favorite snacks are sticks from the backyard hedges and ice cubes. His big brother Lord Sandwich is tolerating his energy and allowing an occasional snuggle.

Eric and I are making delicious homemade soups (one recipe from Storyteller Rebecca Katz) and please feel free to BYOS (bring your own sandwich). Wines will be for sale and all new #socksforsandwich donations this month are going to SAY in Santa Rosa. Email us and let us know you're stopping by. The tasting room will need to close early by 4pm for the Dianne Reeves concert. 


NEW REVIEWS for Smith Story Wines! 
Our 2022 Smith Story Sauvignon Blanc, Sonoma County received 95pts. from the Orange County Wine Society Competition. This coupled with 90pts for our Smith Story Sparkling Brut too. We don't enter wine competitions lightly, the praise continues to help us share the Smith Story and build the integrity of our wines. The weather is still very mild on the west coast, so if temperatures are agreeable in your area, don't hesitate to place an order for these wines. While you are at it though, the 2022 BRAVE is a smashing success, we only have a dozen cases left. It's the ultimate "red chilled summer sipper". 

Visit our online wine shop or tasting room to purchase. We do have wholesale partners available now in Illinois through Pure Wine Company, Texas through Serendipity and Cellar Distributing in North Carolina this summer. And if you live in the Golden State, ask your favorite shop and/or restaurant to support Smith Story Wine Cellars.  We self-distribute in California, they can email us anytime. 

Sooo… our team is working on some very special  "Next Level Smith Story" right now, stay tuned for details later this summer. And please, keep sharing the Smith Story with you wine loving friends. The Smith Story Goes to Greece trip is packed with awesome people and Dusty and I are eager to lead this small group on a wine and food trip of a lifetime in September.  2024 Smith Story Goes to ???? ...coming soon! 

I heard my favorite old church hymn today "It is well", how lucky I feel to be alive and enjoy so many of life's blessings as we continue grow our family business. I needed to hear that tune today. 

Peace and love, 
 - Ali Story 

PS. A special shout-out to my parents who are finally taking that cruise to Alaska this week after covid prevented such from happening in 2020. One excited retired school teacher and print shop owner are having the time of their lives, they reported spotting two bald eagles today from their Viking Cruise veranda. I hope you all take time to enjoy the small gifts life may bring your way too, so happy for my Mom and Ben! 
Smith Story Wine Cellars Summer Hours:
Thursday-Sunday 11-5pm,last tasting is 4pm. Monday's 11-2pm.
Closed Tuesday and Wednesday... details on 
smithstorywinecellars.com