LET'S GO TO GREECE!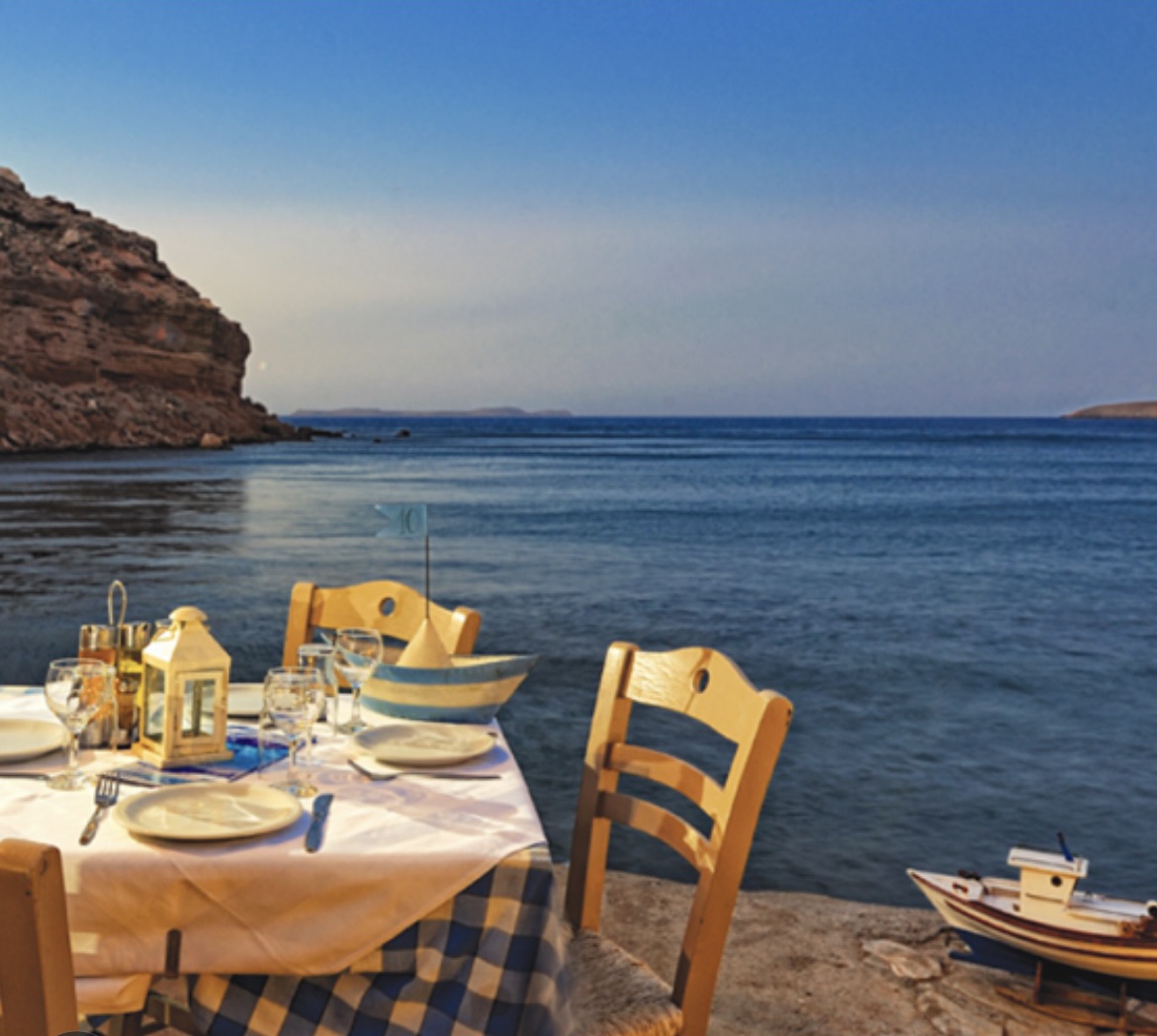 AN IMMERSIVE WINE & FOOD TOUR OF GREECE
Sept 16, 2023 - Sept 27, 2023
Join us on this specially curated, once-in-a-lifetime tour of the top wine regions of Greece. At the end of this trip, we guarantee you will not only have a broader understanding of the regions we visit and the wines and food we taste, but also the history and role that Greek wine and food play in Greek culture.
A Curated Adventure for Smith Story Wine Cellars …how the trip details are shaping up! 

Sept 16 Welcome to Athens! Enjoy a wine reception and trip orientation on the hotel's rooftop
Sept 17 Private guided tour of the Acropolis and the must-see Acropolis Museum. Spend the afternoon
exploring the quaint streets of Plaka and the rest of Athens. Welcome dinner in the evening.
 
Sept 18 Fly to Thessaloniki, drive to the Xinomavro capital of Naoussa to visit arguably the best
Xinomavro producer in the region, Kir-Yianni Winery. Here we will enjoy a tour, extensive tasting and
picnic overlooking their high elevation vineyards. Stay in either Naoussa or Nymfaio for 2 nights.
 
Sept 19 Drive to the smallest, coolest climate, and most promising wine region of Greece, Amyndeon.
We will visit Alpha Estate, one of the most watched, innovative and technologically advanced wineries in
the world. After a tasting of several of their award-winning wines, we will have lunch lakeside with more
wine and amazing food.
 
Sept 20 Drive back to Thessaloniki, Greece's 2nd largest city and gastronomic capital. Enjoy a free day
exploring this vibrant city, followed by a group dinner in the evening.
 
Sept 21 Fly to Athens, then drive to the charming seaside town of Nafplio with a stop at Domaine
Skouras, one of the pioneers of modern Greek winemaking, for a tour, tasting and lunch in the cellar.
Stay in Nafplio for 2 nights.
 
Sept 22 Spend the day in the high-altitude region of Mantinia to visit Tselepos Winery, producer of the
best sparkling wine in Greece. Afterwards, we will enjoy a wine-paired lunch with Bosinakis Winery.
 
Sept 23 Enjoy some free time in Nafplio before we leave Nafplio to drive back to Athens for our evening
flight to Heraklion, Crete.
 
Sept 24 In the morning we will enjoy a private guided tour of the Minoan Palace, Knossos, followed by a
feast hosted by Alexakis Winery and their winemaker. Dinner on own.
 
Sept 25 Drive to Chania, the picturesque Venetian-influenced harbor town, stop at Manousakis Winery
for lunch. Manousakis is one of the only wineries in Greece who has succeeded in planting Rhone
varietals.
 
Sept 26 Free day to explore more of Chania or relax on a nearby beach. In the evening, we will enjoy
our last meal together at one of the best restaurants on Greece.
 
Sept 27 Fly back to Athens in the AM for your trips home or extend your stay in Greece

PRICING: please email Dusty Rhodes to inquire. 
11 nights accommodation in 4 and 5 star hotels in all regions

Private luxury coach ground transportation throughout Athens, the North, and Crete

Four domestic flights to and from Thessaloniki and Crete

All breakfasts and one main meal a day. Each group meal will be either lunch or dinner and will be held at

one of the area's top restaurants or wineries and specially created for our group.

Museum entrance fees and local guides

Winery visits, tours and tastings, and tips

NOT INCLUDED: International travel arrangements to and from Greece and travel insurance