SMITH STORY WINES GIFT REGISTRY
Welcome to the Smith Story Wine Cellars gift registry! 
COMPLIMENTARY TO STORYTELLERS
As a member of our Storyteller's Wine Club, you can create a wishlist of Smith Story Wines you'd love to receive for any special occasion - birthdays, weddings, graduations, baby showers, retirements, anniversaries or any celebration. 
Your "gifters" will enjoy your Storyteller savings upon purchase. Wines/items ship once a full case (12 bottles) is completed. Shipping dates will be determined by your personal requested dates (weather permitting). 
$100 fee for non-Storytellers
We're in BETA now so please contact us by filling out the form below if you are interested in a personal gift registry. After sending you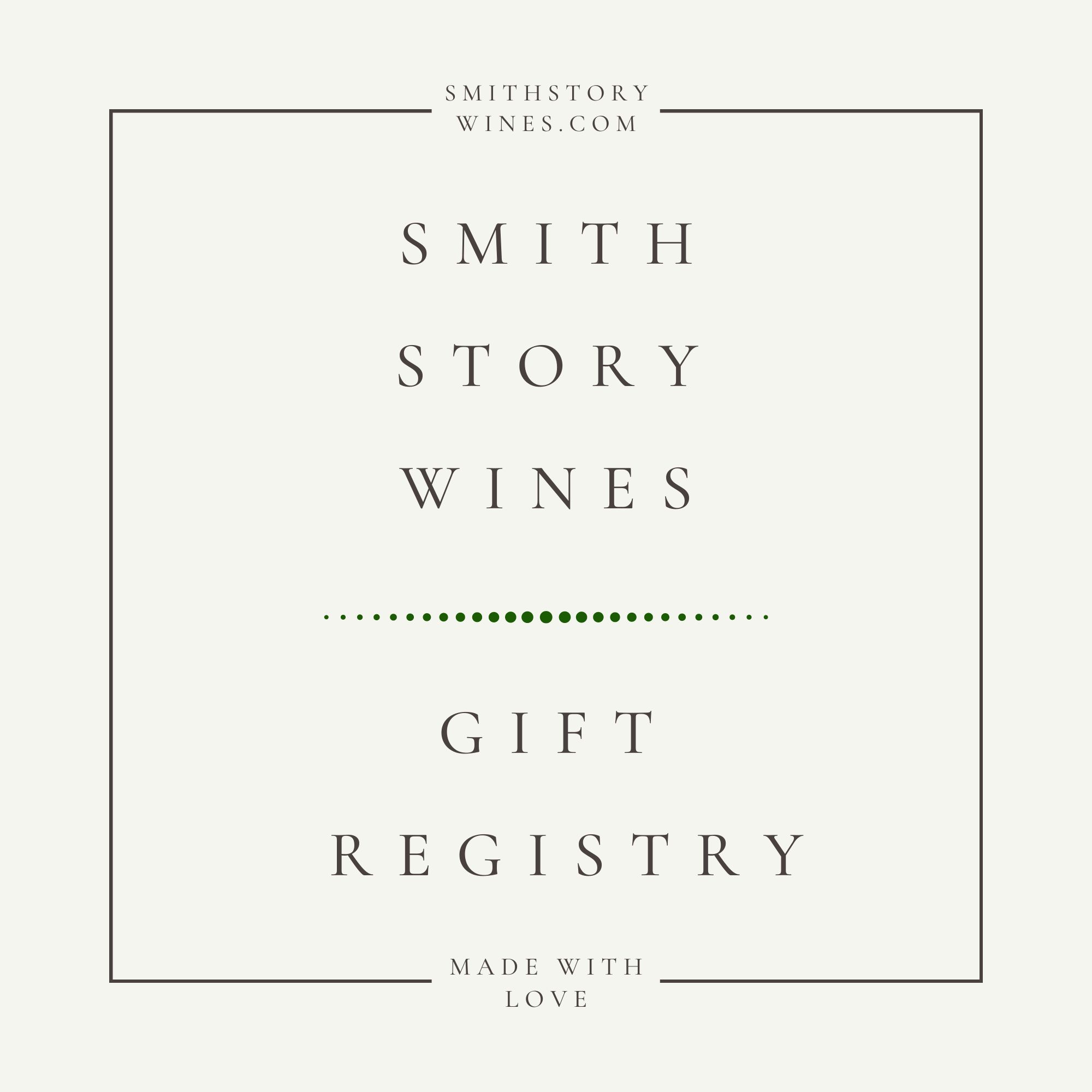 r information, we'll then confirm your wish list and ask you for details that will help us build your own personal Smith Story Wine Gift Registry webpage. A simple and quick process! 
 - Ali & Eric Story