November 13, 2022
Smith Story wines are a lens into the vineyard, reflecting the place, typicity at its very best. 
Today was spent at the winery tasting through the cellar. We are bottling more cases of wine in a couple of months than we've made in a couple of years thanks to the wildfires of 2020. A few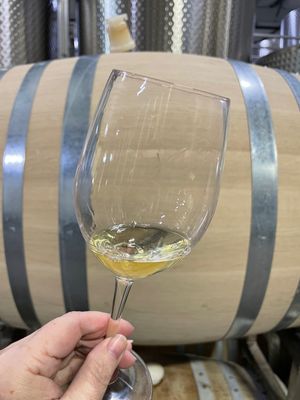 highlights from today: 
2021 Smith Story "Olivet Lane" Chardonnay, Russian River Valley. Oh this brought us back to why we adore this vineyard. There is always a elegance dancing in this wine and a jovial green apple brightness that made us stick our nose back in the glass. A special one indeed. Spring 2023 Release. 
2022 Smith Story "The Storytellers", Sauvignon Blanc, Sonoma Mountain. This wine blew us away. Fermented in stainless steel then we barreled down a few for aging. It's complex and layered. Let's see where the next couple of months take the exceptional white wine. Spring 2023 release. 
2022 Smith Story "Plein de Joie", Picpoul Blanc, Dry Creek Vineyard. Bright fresh pure and fragrant, flavors of fresh mango, orange blossom and limestone. 100% Concrete egg fermentation. Insert a "full of joy" happy dance here, a thrilling new wine for us from the Mounts Family Vineyard in the far west Dry Creek Valley. Spring 2023 Release. 
As for our reds... oh the 2021 "The Boonies" from the Deep End of the Anderson Valley is a sexy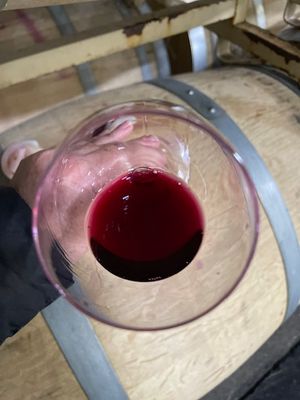 one! The 2022's are all vibrant ...a new "Backyard" Pinot Noir from the Russian River Valley blew our socks off, not kidding! The 2021 Cabernet Franc... oh my, another heartbreaker for sure. The 2022 BRAVE carbonic wine is made from high altitude Zinfandel overlooking the Russian River Valley. It's going to be your favorite party wine from us yet! 
Gratitude abounds for the cellar crew in Sonoma and for co-winemaker Katy Wilson again this year. We're beyond thankful to have this talented and hard working group of wine professionals shepherding our wine flock! 
The winery really never sleeps really, a few days off for the upcoming holidays then bottling season. We are back on the road in 2023 hosting private dinners/tastings while we rebuild our wholesale channels. Dusty is focused on very dynamic events, hospitality and a welcoming place to taste Smith Story back in wine country.
Let's end the year with meeting our LUCKY22 Goal of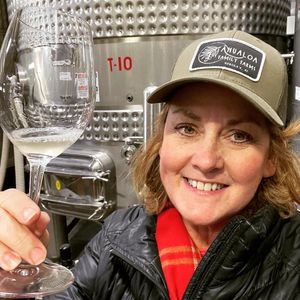 selling 2022 cases of wine in 22 days. We have approx. 1200 cases to go before this special promotion ends Saturday at midnight.
Get in there, order up, tell your friends about this meaningful and delicious opportunity to support a small but mighty winery and save a few bucks... it matters. 
 - The Storys