November 16, 2022 
A heartfelt thanks to everyone who joined us last weekend to celebrate our first year in Healdsburg. It feels like home here, oh this special place. 
My first memory of Healdsburg was in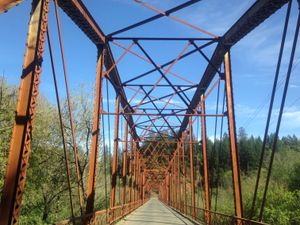 2001. I was living on top of the Fillmore hill on Pacific Ave. at the time with my sweet labrador retriever Henley and two roomates in a six-story building. Our flat was on the second floor above the garage. High enough to sip wine on the couch in the middle of the night and watch meteor showers rain over the city sky.  Oh those days were also filled with belly laughs and fun memories of meeting up after work to dine at iconic SF restaurants like Boulevard and see live music all over the city. 
Seeing Healdsburg for the first time. 
My roommate Nate asked me one Sunday afternoon if I'd like to take a drive to Healdsburg with him to pick up his Seghesio wine club order. I remember that fall day so clearly. I rode shotgun. The drive was easy, no traffic heading north and as we passed over the Marin County line the gorgeous fall colors of deep maroon, yellow and gold among the vineyards where so vivid. We took the long way, west on River Rd., over the rust barn colored Wohler Bridge then making a right on the curvey and iconic Westside Rd., ending in downtown Healdsburg. Twenty one years ago, right past the future home of Smith Story Wine Cellars. 
Walking into Seghesio that afternoon smelled like heaven, wine was in the air along with fresh baked cheese bread that was just pulled from the oven. I fell in love with the tasting room experience that very day. The friendly smiles, educated palates, the proper wine snacks and of course the taste of their wine after swirling in a beautiful wine glass. Smitten for life. 
Once you walk into Smith Story or pull a cork from your favorite Smith Story bottle remember this… it's the sound that makes our dreams come true. -Ali Story 
An important reminder! 
The Grateful Table Collection 
A delicious savings! A collection of four perfect Smith Story wines for your friendsgiving and family Thanksgiving  celebrations this year. We've had months to decide what's going to be a perfect pairing for conversations with loved ones on the porch, sipping in the kitchen during meal prep and finally sitting down together to give thanks. An honor to have Smith Story at the table with you. 
Non-members $150. Storytellers $125. + shipping/taxes (please login first). Regular price: $175  TO PURCHASE 
An encore release... and a big success! 
The new Smith Story Sparkling Brut has arrived. Available for purchase online on our website and in our warehouse awaiting wholesale orders. This special release is just in time for holiday sipping and gift giving. $34 for Storytellers (easy to join online today) and $47 for non-members. 
THANKSGIVING WEEK: We are open Sunday to Sunday EXCEPT on Thanksgiving Day. 11-5pm 
THANKSGIVING SHIPPING DEADLINE: East Coast 2-day November 17, West Coast Ground: November 17
Pick-ups available in the tasting room... 
Have a question or need help placing your order? Just reply to this email or call us at 707.494.5575